With a few spare hours on his hands post-retirement, John Cook decided it was time to give back to his local community. A logical place to start was tackling the growing rat population in the nearby Whau Valley Parklands, a council-owned park tucked in between Whau Valley Road and Fairway Drive in Kamo.
John got in touch with the Northland Regional Council, who supplied him with a number of traps through the Tiakina Whangārei project, and with a jar of cheap peanut butter from the supermarket, John was ready to go! That was in September last year, and since then, John is proud to say the rate population has decreased by 26, with even half a dozen mice finding their way into the traps too. In just six months, John and his wife Jan have noticed the change in bird life in the park, especially during the recent spring nesting season.
"We've seen a lot more kereru in the park, as well as tui, thrush, blackbirds, fantails and sparrows. We get a few birds even coming across and nesting on our section and we've had more this year than ever before. It's a real buzz."
John enjoys the process of setting and checking the traps as part of a stroll through the park every couple of days. "You can go weeks and get nothing, and then get a real run of them. I got my first rat the very first day I set the traps, and ended up getting three in the first week."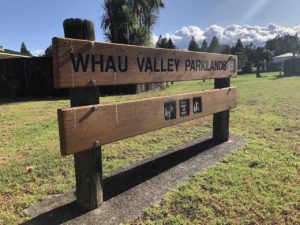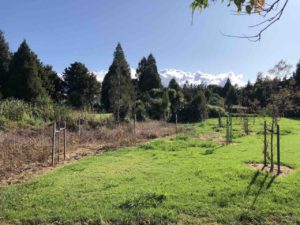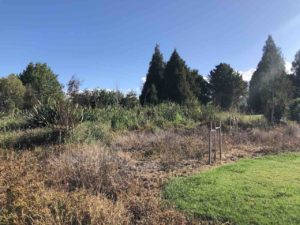 John has been catching Norway rats, which are one of the most common rats in New Zealand, and enjoy living near water. It is likely they travel all the way from the Kamo shopping centre down through the Whau Valley waterways and on to Western Hills and urban Whangārei.
John's neighbours are appreciative of his efforts, as they has also noticed rats in their backyards, especially around their compost heaps – a favourite spot for hungry rats."It's really rewarding to do something for the community. You might only be making a small dent in the big picture but as more people come on board to help, we can really make a difference. I really enjoy doing it, knowing the results we're achieving."
While John checks the traps every couple of days (he takes a spade with him and buries the rats as he catches them), his wife Jan records the catches on TrapNZ, which is now starting to build up a meaningful picture of the trapping network around Whangārei. John and Jan strongly encourage anyone who has a spare hour a week to get on board, and help with the trapping efforts, to make it safer for birds to come back to the city.
"It's a great way to meet the neighbours. I've been connecting with other people trapping in Whau Valley and it's good to share ideas and information. We don't have kiwi in our backyard but with the 'rat highway' between us and Western Hills, it's great to know that we're helping efforts in other local areas like Pukenui Forest."
If you're interested in helping out like John and Jan, please contact us and we can get you started with your first trap!