Whangārei's most iconic landmark, Parihaka Reserve, is now better protected against introduced predators thanks to Long Term Plan funding from the Whangarei District Council.
Tiakina Whangārei manages the funding and surveyed local residents and visitors last year to help inform the future pest management plan for the reserve. Tiakina Whangārei is a Northland Regional Council funded, community-led initiative encouraging urban predator control in support of New Zealand's goal of becoming predator free by 2050.
The response from the survey was overwhelmingly positive with 98% of people surveyed wanting to see more predator control within the reserve and 91% saying that introduced mammalian predators have a negative impact on the native species in Parihaka.
At the start of 2021, Tiakina Whangārei started to install more traps to expand the pest management structure of Parihaka Reserve by 90 hectares. Now, 218 hectares of the reserve's total 400 hectares are under pest management.
Clay Reed, owner of CJR Contracting, installed the latest addition of traps in the reserve and says that after many years of consistent hard work, and hundreds of traps installed, there has been an extreme reduction in the rodent, stoat and weasel population in the Parihaka Reserve.
Having the benchmark of the Predator Free by 2050 goal to work towards has kept Clay motivated, installing 40 new traps so far, as well as ongoing maintenance and repairing the damaged trap lines following Cyclone Gabriel.
"Installing new traps, as well as the other pest reduction tools in our tool belt, has been priceless, and we're now seeing an abundance of pīwakawaka (fantail), miromiro (tomtit), kererū (wood pigeon) and tūī in the reserve," said Clay.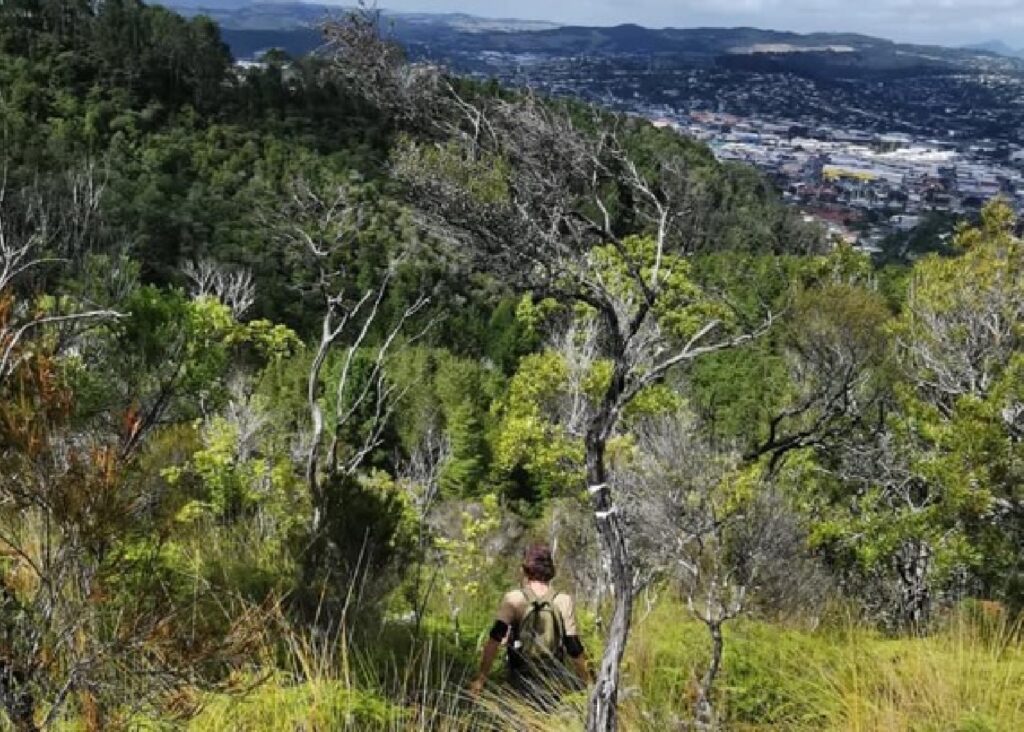 94% of the respondents from the 2022 survey wanted to see an increase in native species in the reserve. Dr Dai Morgan, Tiakina Whangārei Coordinator, said: "In November 2022, we held a BioBlitz on the reserve and over two days we found hundreds of native species of flora and fauna living there, including the long tail bat, kauri snail, white rātā, panoko (torrentfish), ōrea (longfin eel) and over 54 species of moth."
The volunteers also found a number of threats such as the weeds ginger weed, climbing asparagus and Taiwan cherry as well as pest mammals like mice, rats, possums, stoats and weasels.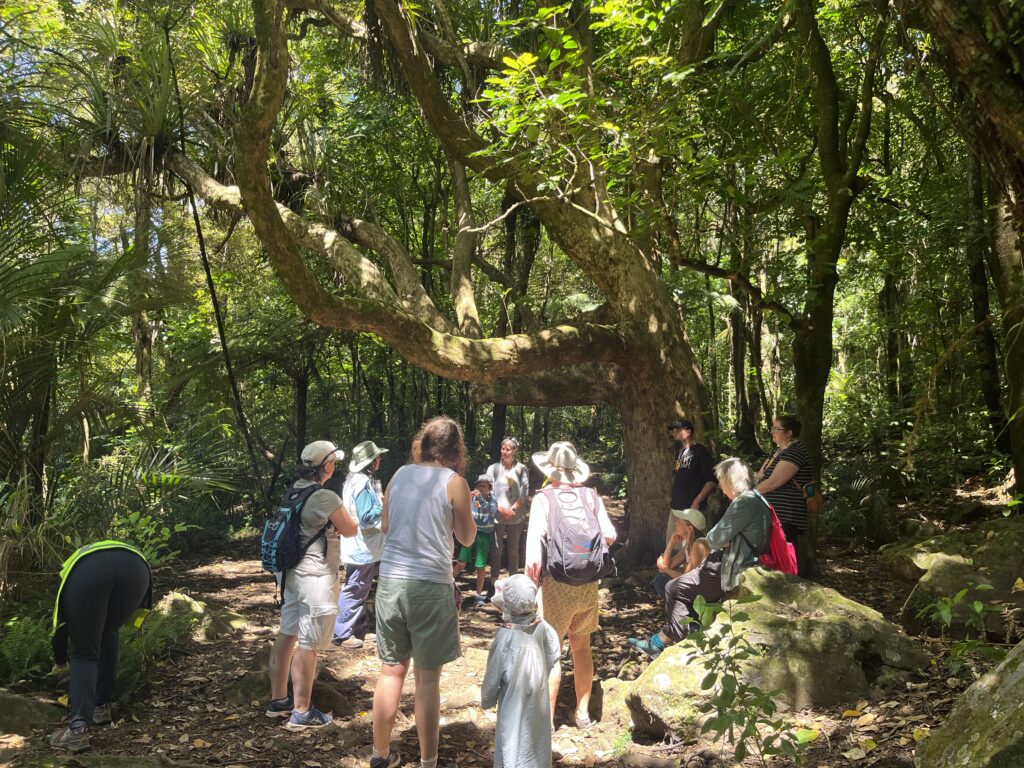 "With the weeding and pest control projects that are possible thanks to the funding from Whangarei District Council and the ongoing efforts of the Parihaka Community Landcare Group volunteers, we hope to see native species like kākā and korimako (bellbird) return to the reserve soon," said Dr Morgan.
Standing 241 metres above sea level, Parihaka is reputedly the largest pā site in New Zealand, and the reserve is also a two-time international Green Flag Award Winner for its focus on nature conservation and sustainable practices.