If you're looking for fun ways to keep your little people entertained during lockdown, we've got a fun competition to 'Name that Bird'!
We will post a new bird every few days, so keep an eye on our Facebook page. These are all birds common to backyards in Whangārei, and through our collective predator control efforts in our urban city environment, we're hoping to attract lots more of them! The competition is being run through our facebook page – check it out here: https://www.facebook.com/TiakinaWhangarei/
All you need to do is share the mystery bird photos with your children, get them to guess what the bird is, and comment with their guess! We have awesome prizes up for grabs, including Backyard Rat Trapper Starter Kits, children's Tiakina Whangārei t-shirts and weta hotels 🙂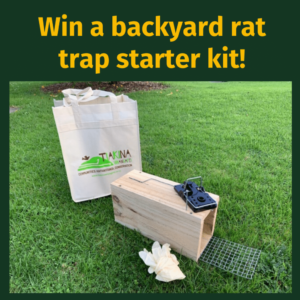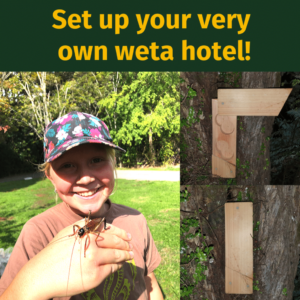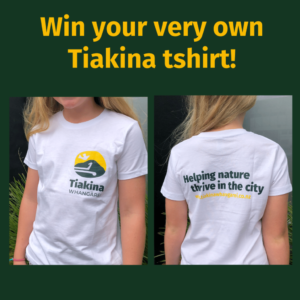 ll correct answers will go in the draw and the winners will be announced on facebook the next day. We'll arrange to get prizes to you as soon as possible after lockdown. Don't worry if you miss out as we'll have another bird to guess soon! And perhaps you might like to get out in your own backyard to see what other kinds of birds you can spot 🙂
Here are the full Terms and Conditions:
'Name that Bird' competition is open to Whangārei residents at the time of the competition (April 2020).
The competition will be run over April and May 2020, with new birds being shown each week.
To enter, leave a comment with your child or children's guess as to the identity of the bird (you can also tell us what other birds you've seen in your backyard this week).
All comments will go in the draw to win a backyard rat trap starter kit, a weta hotel or a Tiakina t-shirt.
The winners will be published via the Tiakina Whangārei facebook page.
This competition is being run by Tiakina Whangārei and is in no way endorsed, sponsored or administered by Facebook.