Biologists, scientists, school children and members of the public will descend on Parihaka Reserve next month as part of an intensive two-day survey of the reserve's biodiversity.
The 'BioBlitz' is a quick and intensive environmental survey providing a snapshot of an area's biodiversity and is the first of its kind in Whangārei. Locals are encouraged to come along and take part, to learn more about the flora and fauna in the reserve, while helping to gather important data to support conservation efforts in the area.
Organised by Northland Regional Council's urban conservation initiative Tiakina Whangārei, the event is being supported by a wide range of environmental groups and specialists, who are coming together to gather data and help families, teachers, students and other community members learn more about their natural environment.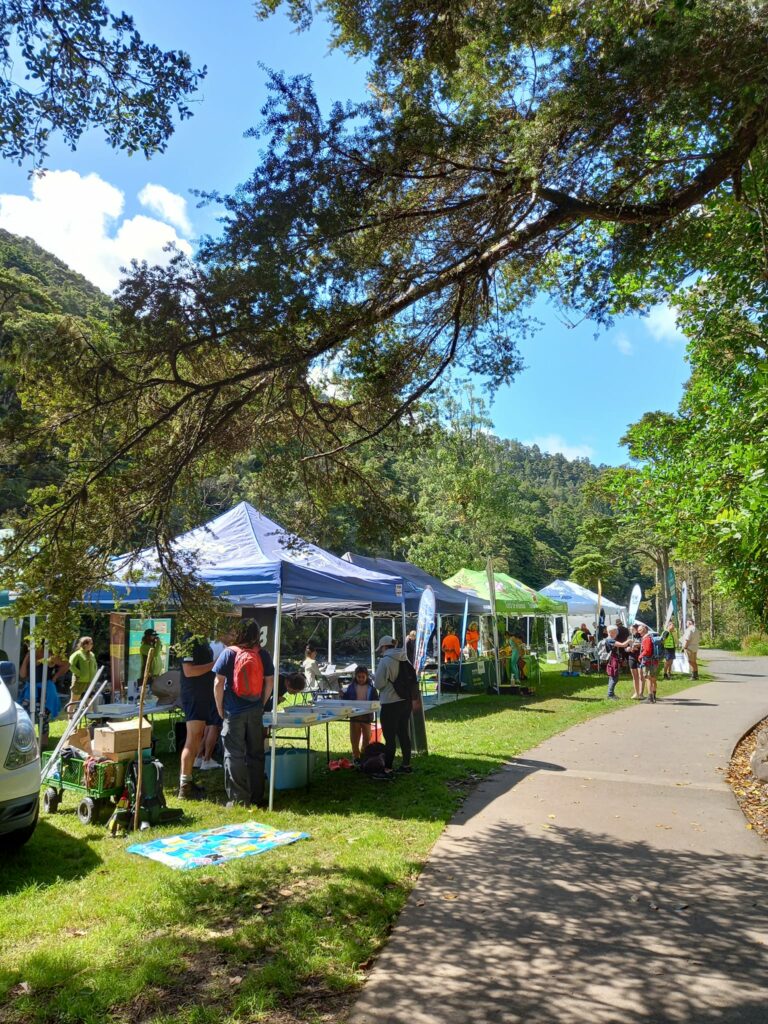 With a backdrop of the rich pre-history of Whangārei, kaumātua and hapū members will open the BioBlitz and host participants on the significant ancestral maunga of Parihaka. The event will involve over 10 interactive sessions over the two days (with more likely to be added) to identify and monitor the different species in the reserve. Friday 4th November is a day dedicated to preschool and school students, while Saturday 5th November will be entirely open to the public. People can join Birds NZ and their team to count bird numbers in the morning, check out what is lurking within the Hātea River with Whitebait Connection, and go mushroom hunting in the afternoon with Manaaki Whenua Landcare Research.  Find the full table of the day's activities here.
Standing 241 metres above sea level, Parihaka is one of Whangārei's most iconic landmarks and is reputedly the largest pā site in New Zealand. The reserve is also a two-time international Green Flag Award Winner for its focus on nature conservation and sustainable practices. Coordinator of Tiakina Whangarei, and organiser of the BioBlitz event, Dr Dai Morgan, says it is essential for locals to protect this important natural feature.
"Earlier this year, we conducted a survey to better understand people's connection to Parihaka, and 94% of people wanted to see the number of native species in the reserve increase.
"This BioBlitz will be the perfect time to contribute to their conservation and improve the biodiversity in the area. It's like a 'stocktake' of the existing wildlife that currently resides here.
"If you have kids, this event will be the perfect way to get them more involved in their natural environment. From fish, bugs, birds and lizards, plants and fungi – and everything in between – there is something for the whole family to get stuck into.
"It's so rare for so many different types of biologists and scientists to work together in the same place, at the same time, on the same project. It will be quite an incredible experience."
Tiakina Whangārei is organising a school day on Friday 4th November, where around 120 kids from 12 Whangārei schools, kindergartens and ECEs will visit the reserve to help monitor and track what is residing there. EnviroSchool facilitator, Jane Norman, said "Every day on Parihaka is a good day, and this is a fantastic opportunity for students to be involved."
This BioBlitz comes after news of a boost of Whangarei District Council funding being administered through Tiakina Whangārei, to expand on existing predator control efforts and help to preserve and protect the reserve's native wildlife. Read more here.