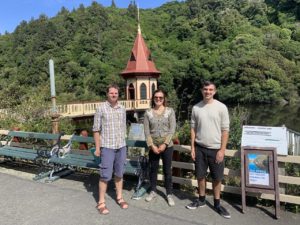 Recently the Tiakina Whangārei team visited urban trapping groups in Wellington to hear about the amazing community-led mahi that is underway to rid their city of rats, possums, and stoats. This trip was a great opportunity for us to learn from others who are further down the track with their predator free journey, to see the great results they're achieving and to learn from their experiences, both good and bad.
The first stop was the Predator Free Wellington HQ where we talked to Project Manager, James Wilcox and Glen Falconer from the Greater Wellington Regional Council about their efforts to eradicate rats from Miramar. After an amazing effort from the Predator Free Wellington team and Miramar residents (helped by a big injection of funding), there are only a handful of rats left on the entire peninsula!
Next the team caught up with Miramar local, Dan Henry, who started the community-led Predator Free Miramar group, which supports the larger eradication project. Dan and a couple of his mates (with support from Predator Free Wellington and local businesses) have been steadily getting traps out to people for use in their backyards, and coordinating reserve trapping groups. These guys are absolute legends, and it was great to see how a few guys inspired their community to protect their local environment. We've already met a few of these people in Whangārei and know that there are more of you out there!
 The team also meet with Karen Stillberg, who is the environmental education lead at Zealandia. Zealandia is the world's first fully-fenced urban ecosanctuary, with an extraordinary 500-year vision to restore a Wellington valley's forest and freshwater ecosystems as closely as possible to their pre-human state. The 225 hectare (500+ acre) ecosanctuary is a groundbreaking conservation project that has reintroduced 18 species of native wildlife back into the area, some of which were previously absent from mainland New Zealand for over 100 years.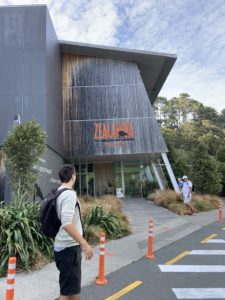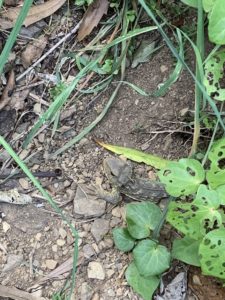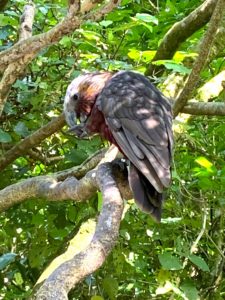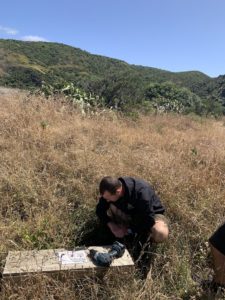 The Tiakina Whangārei team often work within schools to support trapping and other conservation programs and it is one of Tiakina Whangārei's goals for 2020 to develop an educational resource that can be used across all Whangārei schools. The predator free Zealandia sanctuary is a perfect example of what is possible in New Zealand if rats, possums and mustelids are eradicated – the birdlife was amazing! Seeing all the kaka, tuatara, bellbirds, robins and takehe was a wonderful reminder about why we put so much effort into predator control.
Finally, we caught up with Jamie and Paul from the Capital Kiwi project. This project has the ambitious, but entirely feasible aim of bringing kiwi back into Wellington city. They are doing this through the establishment of a mustelid trapping network that spans 23,000 ha from Red Rocks in the south to Porirua in the north. When stoats are gone (or at very low levels), kiwi will be translocated back into this area. Hearing about how the communities across that massive area have become engaged in the Capital Kiwi project was inspiring, and the logistical challenges that have been overcome was inspiring.
The Tiakina Whangārei team left Wellington informed with lots of practical experience and guidance from groups who are little closer to their end goal than us, and very inspired about what is possible in urban Whangārei. It's also awesome to know that across the country, there is huge support in the predator free space to share experiences, resources, ideas, advice and support. Onwards and upwards!