Ever wanted to get hands-on with encouraging native birds back to the city and helping to manage those pesky rats in your backyard? 
Come and see us after your fruit and veggie shop at Whangarei Grower's Market THIS Saturday, to get your rat pack starter kit and join the project. We'll be just over the road in front of the Northland Regional Council offices on Water Street.
RAT TRAP STARTER KITS FOR SALE FOR JUST $10!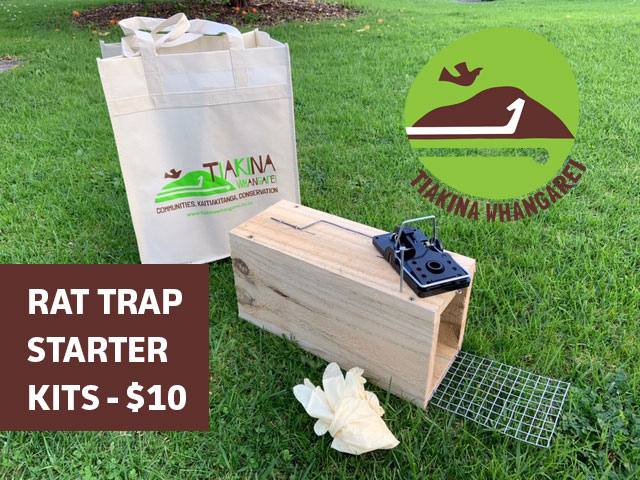 Come and find out how easy it is to get involved. Our friends from Pukenui Forest Western Hills Forest Trust, the Northland Regional Council and NorthTec will be there to answer any questions and provide advice.